SUVS
It shouldn't come as a surprise that Suzuki invented the compact SUV. Our long history of innovative small car design combined with over 40 years of 4WD experience helped identify the need for vehicles as comfortable in the urban jungle as the sandy beach trail.
Now the category is one of the most popular in the automotive market. But there still isn't anyone who can beat our experience when it comes to designing and building compact SUVs that people love.
Suzuki remain at the forefront of their development, constantly pushing materials, technology, design and engineering. The result is a range of compact SUVs that deliver comfort and style, performance and practicality, safety and fun – all the positives of an SUV, without the compromise.
Click here to find out why an SUV is right for you and enjoy choosing from our Suzuki range.

Ignis
Perfectly practical, practically perfect. You'll feel right at home in the Suzuki Ignis, the perfect super compact SUV.

Vitara
It's time to play in the Suzuki Vitara, the sporty SUV packed with all you need for your next exciting adventure.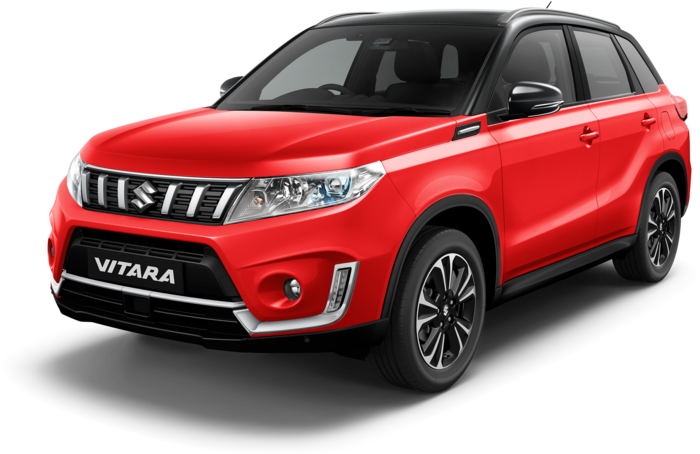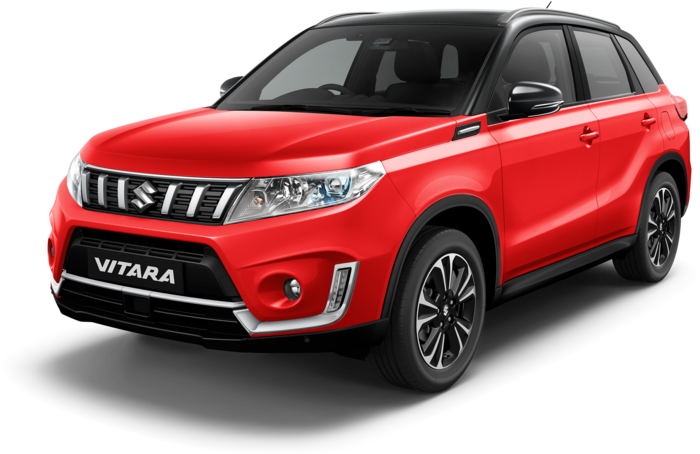 Why an SUV is the right choice
What better choice to get the maximum value for your investment than the ever popular SUV or 'sport utility vehicle'. This every day, go-anywhere superstar wraps a multitude of talents into one appealing package and here's why you should consider adding one to your garage.
In the command seat
Tall with elevated ride height, our SUV's offer excellent all round visibility for both drivers and passengers. So next time you are looking for a park, you'll be able to easily spot the empty ones, or when you want to reverse out of your driveway, you'll be able to see over the garden hedge.
Ins and outs
Aren't quite as limber as you used to be or don't like having to fold yourself into the driver's seat? The higher ride height, taller doors and shorter sills in a Vitara mean drivers and passengers don't have to bend and stoop. The roof line on the SUV doesn't taper down at the back, so headroom for backseat passengers is just as good as in the front.
Off-roaders at heart
SUVs are all about heading off-road to seek out adventure. Depending what off road ability you need, our SUV range covers all the bases. We have road orientated AWDs like the S-Cross or Vitara, designed to transition easily from city to country, summer to winter, tar-seal to gravel. Or go hard-core in a Jimny with separate chassis, low range and the need to get extreme and dirty.
Either way, our SUVs give you greater mobility and traction with their solid suspension, adjustable transmission, hill descent control, higher ground clearance, and underbody protection.
Space machines
There is no better way to cram everything you own and love into one vehicle. Plus it doesn't have to be large to have all the comforts and room you need. Our compact SUVs get you from here to there with plenty of headroom, legroom and flexible storage space. The question is not what you'll take, but when can you go.
Efficient and safe
Our latest S-Cross and Vitara combine advances in body weight design and smaller capacity engines to create fuel-efficiency similar to small cars.
With a raft of standard safety features such as ESP®, ABS, EBD with brake assist and reversing cameras, you'll feel as confident as you can be.
Modern touches
Touch-screen Satellite Navigation systems, smartphone connectivity, Bluetooth, automatic climate control, keyless start, and cruise control are the little luxuries you can find in our SUVs. These make every road-trip that much more enjoyable.
Tow it behind
If you love horses, boats, fishing, camping, DIY or even op-shopping, chances are you need to tow once in a while. Due to its larger size and larger pulling power, an SUV is super handy for the job of towing. Plus our manual Jimny can be flat towed behind a campervan.
Dress it up
There's no shortage of ways to make your SUV stand out from the crowd or protect it from what you're going to throw at it. Choose from coloured interior trims, distinctive side body mouldings or roof spoilers, or bumper trims and cargo trays for the wet and muddy stuff you just want to throw in the back.
Dogs love them
Ask any dog, and they'll tell you they love our SUV's too. Using a few accessories, like a cargo barrier or pet carriers, there's no need to leave them at home. They can go along for the ride, safely and securely too.
Value for money
Quite simply put, our compact SUVs are a whole lot for a whole lot less. Safe, efficient, roomy, and affordable, there is one to suit everybody's budget and lifestyle.
Our Real Value price includes a 5 year Warranty and Roadside Assist package for total peace of mind. You also have the cost saving benefit of 12 month service intervals through our extensive network of nationwide dealerships.
A little goes a looooong way
Everyone should get to experience that new car feeling. Which is why Suzuki are 100% committed to making new car ownership a reality for all New Zealanders, giving the best quality, value and service every time. So, see your Suzuki dealer today and find out just how easy and enjoyable owning a new Suzuki can be.