Safety first and foremost
Keeping you safe and sound
With more cars than ever on our roads, getting from A to B can be like navigating a minefield. Choosing the safest car for you and your family can be equally as daunting.
Rest assured, at Suzuki we are 100% committed to helping you, your family and your friends stay safe every time you get behind the wheel.
From understanding safety ratings to learning about the latest safety technology, take the time to choose the safest car you can afford and one that meets your everyday needs.
Get extra peace of mind when you buy a new Suzuki with a 5 year Real Value Warranty package including mechanical breakdown and powertrain extension warranty and 5 years of roadside assistance for free. Plus protect your large investment with appropriate car insurance for if or when the unexpected happens.
Make sure your vehicle is serviced regularly by experts who know your kind of car inside and out. A well maintained car plays an integral part in keeping you safe on the road.
And last but not least, a safe driver makes better choices. From learning to drive for the first time or upskilling later on, driving safely is essential to keeping you, your passengers and other drivers alive on our roads.
Importance of regular servicing
Vehicle updates and safety recalls
Protecting your asset with insurance
Car maintenance tips for a safe car
Understanding safety features
There is a lot to consider when buying a new or used car, especially when it comes to the safety features you should have. Which safety features are the best? What is the difference between active and passive safety features? And, so on.
To begin, safety features in a car can be classified into three types - structural integrity, passive features and active features or safety assistance technology.
Structural Integrity
The first point of protection in a vehicle is its body or shell. In the event of a crash, a sound structure is essential to protecting you and your passengers.
Suzuki's HEARTECT next-generation platform (hyperlink video) features a state-of-the-art, high-rigidity frame using 'Ultra & advanced high tensile steel' (UHSS & AHSS). Its smooth continuous shape effectively disperses impact energy in the case of a collision. The crumple zones at the front and back of the vehicle are carefully designed to fold, absorb and spread the collision energy. So the force of the crash is taken by the car, not you.
A car with robust structural integrity will maintain its cabin shape on impact and parts like the steering column, roof pillars and pedals will not move excessively, protecting the people inside from injury. The doors will stay closed during the momentum of the crash yet still be able to be opened to assist rescuers.
The best place to review the effects of a crash on a car, such as the Suzuki Swift, is to go to an independent crash test organisation like ANCAP or EuroNCAP. They cover a range of common scenarios including frontal impact, side impact, run-off-road, rear-end, and pedestrian contact, measuring the effect on both adult and child occupants.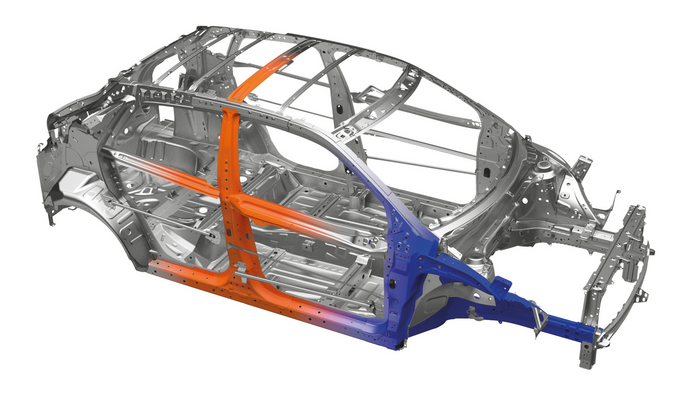 Passive features
Equally important, are those features that automatically activate IF required during an accident to minimise the potential injury to occupants. They include seatbelts with pretensioners and force limiters, brake decoupling mechanism to minimise leg injuries, and airbags.
While there are no minimum requirements when selling a used car in New Zealand, we would recommend at the very least you consider one with front, side and curtain airbags, and 3-point ELR seatbelts for all of the passengers.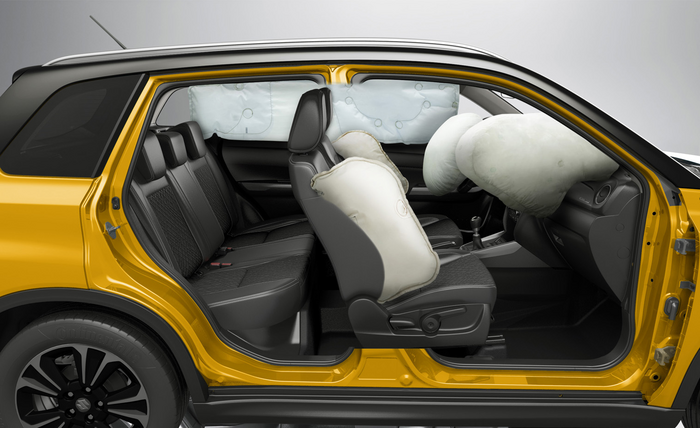 Active features or Safety Assist technologies
Active safety features are designed to avoid accidents altogether and minimise the severity of a crash. Autonomous or semi-autonomous, they actively assist you as the driver by providing warnings, or altering the vehicle's performance when the car detects the potential for an accident to occur.
We've sorted them into four categories, and provided a couple of examples of each. For the full description of Suzuki's Safety Assist features, go here.
Collision warning and avoidance Audibly, visually and physically warns the driver or takes preventative action to avoid a collision. For e.g. Dual Sensor Brake Support, rear cross traffic alert, reverse camera, parking sensors, weaving alert, lane departure warning, blind spot monitor, adaptive cruise control.
Braking and stability –

Ensures the vehicle maintains control in various situations such as cornering, assisting the driver to stop quickly and safely when needed. For e.g. EBD, Brake Assist, ESP, 4-wheel disc brakes, hill descent control, hill hold control.

Speed alert –

Allows the driver to monitor and control their speed. For e.g. Speed limiter.

Advanced lighting –

Providing the best possible visibility for the driver and making the car highly visible to others on the road. For e.g. Auto levelling headlamps, auto light-sensing headlamps, fog lamps, high beam assist, and Daytime Running Lamps.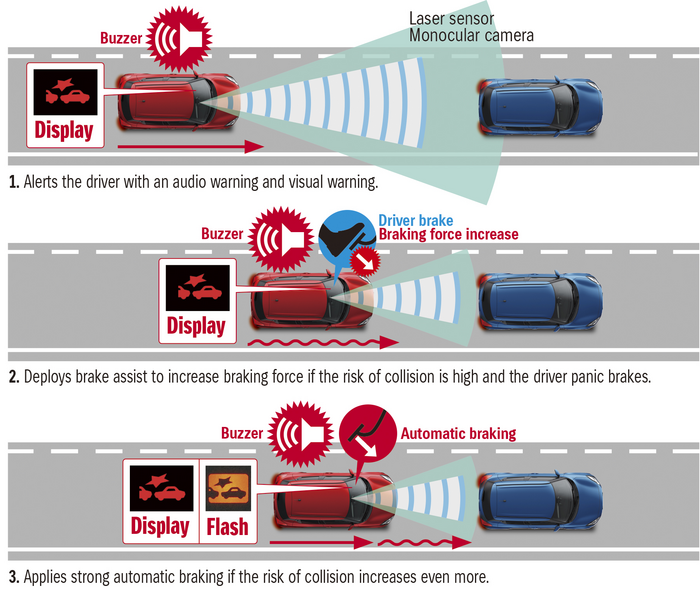 Other safety aspects to consider
In addition to the safety technology, it is important to pick a vehicle you are completely comfortable and confident with. Can you see clearly see out the front and the back? Are you able to adjust your seating position? Are the all of the buttons, switches, knobs within easy reach? Can you read the speedometer and information display?
Our Suzuki range of small cars and SUVs are designed with large windows for clear front and rear visibility, information displays that are easy to read, and controls that are easy to operate, giving you a sense of security and confidence when you drive.
Which safety features are essential?
New safety technology is being introduced on vehicles regularly, so generally the newer the car, the safer it is. However, not all cars come with all of the safety features and not all cars at the same price point have the same safety specifications.
As your car plays a major role in keeping you safe on the road, it is important to choose one with the maximum safety for the amount you can afford.
Before you go ahead and buy a car, here are the top three things we would recommend:
Research, research, research – Compare the safety specs, find out the safety ratings, read reviews, and ask plenty of questions at the dealership.

Check the condition of a used car – Have the vehicle inspected by a trusted mechanic, a car dealership or the

AA

.

Try it before you buy it - You want to be sure that you are completely comfortable and satisfied, so take the car for at least a 30 minute test-drive.
At Suzuki, our vehicles are fitted with the latest active and passive safety technologies to help drivers prevent accidents or offer the best possible protection in the event they do occur.
Safety ratings explained
New Zealand has an unusual situation where vehicles can be rated on two different systems. Both systems show a rating of 0 to 5 stars but the process of establishing the ratings are completely different.
Most new vehicles sold in New Zealand have a safety rating provided from ANCAP or the Australian New Car Assessment Program. The ANCAP rating applies for up to 7 years from the time of the test being completed. Then vehicles fall under the UCSR or Used Car Safety Rating. The UCSR also includes all used import models as they do not have an ANCAP rating.
Further details on each testing system are explained below:
ANCAP - Australasian New Car Assessment Program
As Australasia's independent vehicle safety authority, ANCAP tests and assesses new vehicles awarding a star rating system of 0 to 5 stars. An ANCAP rating indicates the level of safety a vehicle provides for occupants and pedestrians in the event of a crash, as well as its ability — through technology — to avoid or minimise the effects of a crash.
The internationally recognised, independent testing involves a range of destructive physical crash tests, an assessment of on-board safety features and equipment, and performance testing of active collision avoidance technologies.
All vehicles rated by ANCAP are evaluated and scored against four key areas of assessment:
Adult occupant protection
Child occupant protection
Vulnerable road user protection
Safety assist
As new technology and materials improve over time, the standards to achieve a 5 star ANCAP safety rating also increase, generally resulting in newer cars being safer than older ones.
Often ANCAP make use of Euro NCAP results to establish a rating. Sometimes the models sold in Australasia offer different safety specifications from Europe so the Euro NCAP results cannot be used. This may mean that a model does not have an ANCAP result and in this situation it is important to review the body design and safety equipment levels. Baleno and Ignis fall under this situation of not having an ANCAP test. Both models are based on the same platform as Swift and incorporate Suzuki's HEARTECT body design. They also both feature dual front, side, and curtain airbags, ESC, ABD, as well as hill hold control for the autos.
Suzukis sold new in New Zealand are regularly updated with the latest safest technology with driver, passenger and pedestrian safety at the forefront. You can find more information on Suzuki's ANCAP safety rating record here.
UCSR - Used Car Safety Rating
The Used Car Safety Rating (UCSR) is another star based system assessing the level of safety of used vehicles already in the market. Called the Driver Protection Rating, it is calculated by Monash University and are based on real-world crash data from 1990 to 2019 in New Zealand and in five states of Australia.
As well as the vehicle's size, weight, design, and safety features, such as airbags and types of seat belts, the Driver Protection Rating are adjusted for a variety of other factors such as:
who drives these vehicles and where they are driven,
driver gender and age,
type of road user,
speed limit at the crash location, number of vehicles involved,
the year and location of crash,
an estimation of the injury risk the vehicle poses to other road users in a crash,
the likelihood of being involved in a crash based on the crash avoidance features fitted
the vehicle's size, weight, design, and safety features, such as airbags and types of seat belts, are all taken into account.
It is important to recognise that used import models are not separated from NZ new models in generating the UCSR star rating.
Over 100,000 used vehicles are imported into New Zealand each year. Most of them are from Japan and a good portion of them are Suzuki Swifts. However, while they have the same name, they may not have the same safety features as those sold new in New Zealand. Prior to the recent introduction of compulsory ESC for used import models, most used Suzuki models imported did not include ESC or side and curtain airbags.
Take the time to research what safety features a used import has and compare with those sold for the first time in New Zealand.
Making a safe car
The safety of every Suzuki starts its journey in the research and testing facilities. During the five to six years before public release, every vehicle is designed, tested, refined and tested again to meet the needs and the safety requirements of the customer, as well as each country's regulations and independent safety organisations.
Understanding the environmental and cultural conditions of where the car will be driven is key to the development process and meeting these expectations. Prototypes are developed and tested under rigorous and varied conditions, before progressing to the manufacturing stage.
Suzuki employs the most modern factory equipment and manufacturing technology to deliver value packed products. Starting with Suzulight in 1955, we have over 65 years of extensive expertise in car production. We build to the highest quality standards with the best materials to make our vehicles stronger, while also being lighter and more agile. With over 30,000 components in a car, it is imperative that each and every part meets the highest safety and performance standards.
On the factory floor, expert quality control from both human and computer aided workers check that each component and assembly of the vehicle meets the highest standards before leaving the facility and arriving in New Zealand.
Suzuki is constantly conducting research, development, testing of the latest technologies to ensure our vehicles continue offering customers the best possible safety and performance.
New car warranty assurance
When you purchase a new car from a dealership, it will generally include a manufacturer's new car warranty. From a safety perspective, a warranty provides you with extra peace of mind. If something goes wrong with your vehicle and it is a manufacturing fault, the cost is normally covered under warranty.
The warranties between brands may differ, so it's worth reviewing the detail as part of your buying process.
With every new Suzuki, you get a comprehensive Real Value 5 year Warranty Package.
Our new car warranty includes:
a comprehensive 3 year/100,000km1 new vehicle warranty, which covers your entire vehicle for the most important part of its lifecycle.
a 2 year powertrain warranty extension to further protect your investment.2
Our new car warranty applies to the vehicle so if you sell it before the 5 years or warranty period is up, the warranty transfers to the new owners.
Conditions of a manufacturer's warranty usually require that the new vehicle is regularly serviced at an authorised service centre. Suzuki has a network of experienced service support around the country to keep your Suzuki performing at its best and meet the conditions of the warranty.
It's also good to remember that all vehicles sold (new or used) for private use are covered by the Consumer Guarantees Act (CGA). Under the CGA, the vehicle sold should be of acceptable quality, fit for purpose and as described.
Roadside assistance
Also known as breakdown cover, roadside assistance is a service to help you get moving again when your vehicle breaks down. When you call for help, the service provider will try to solve your problem over the phone or send a roadside contractor to you and your car to assist.
Available 24 hours a day, 7 days a week, the service is there if you need a jumpstart, battery replacement, a breakdown tow, a tyre change, emergency fuel, and key recovery.
There's no limit to the number of call-outs you can make in a year or how many kilometres you travel and the cover applies to your vehicle, so whoever is driving is also covered.
As part of buying a new car, Suzuki offer free roadside assistance for five years. Supported by the New Zealand Automobile Association (AA), Suzuki Assist is one more reason you'll enjoy owning and driving a new Suzuki.
If you need assistance, just dial the Suzuki Assist toll-free number printed on your windscreen sticker or push the 'Request Assistance' button on our smartphone app. You may also find our breakdown safety tips helpful if you do find yourself on the side of the road.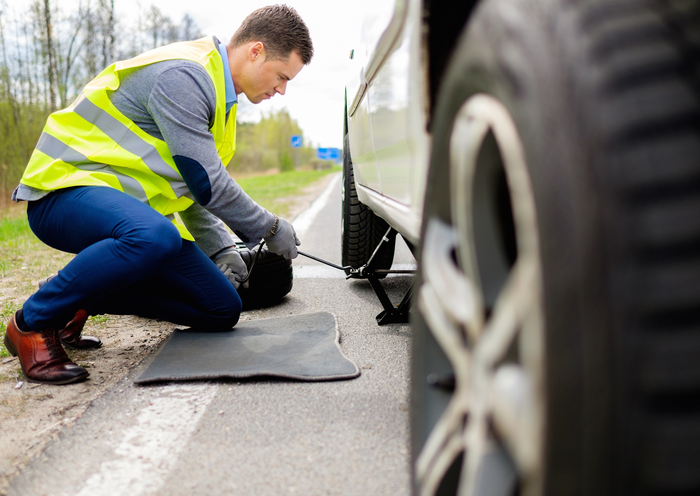 Importance of regular servicing
A car is a sophisticated piece of engineering, where tens of thousands of parts connect and work together to create motion and get you from A to B. While it may seem a hassle or an extra expense, if you look after your car then it will look after you.
Regular servicing will:
help reduce engine wear,
improve fuel economy, and
highlight any outstanding safety issues or wear and tear on suspension, steering and braking systems.
To service your car, the best place to take it is to someone who knows your car the best. In the case of a Suzuki, an authorised Suzuki service centre has experienced technicians equipped with the most advanced computer diagnostic equipment. Together, they will ensure you enjoy the best performance, protection and safety in your vehicle - year after year.
Regular servicing maintains your long-term reliability and safety and ensures you meet the servicing requirements of your Suzuki 5 year Real Value Warranty Programme. Additionally it increases the value of your car and makes it easier when you go to sell it.
Vehicle updates and safety recalls
Your car is important to you, and your safety is important to us.From time to time, a manufacturer may ask for your vehicle to be returned to an authorised service centre for vehicle updates or a safety recall. As this is at the request of the manufacturer, any costs (parts and labour) incurred are free of charge to the owner.
Vehicle updates
Generally non-urgent, these modifications are preventative measures intended to keep your car running smoothly and enhance the longevity of your vehicle.
Safety recalls
Sometimes there is an urgent need to recall your vehicle due to a safety issue that poses a risk to you, your passengers, or other motorists.
How do I find out if there is a recall on my car?
To check if your vehicle is affected by a safety recall, contact the manufacturer of your car or go to www.recalls.govt.nz
If you own a Suzuki, you can send through your request by typing in your 17 digit VIN/Chassis number and a return email address here. This is a handy tool for getting a pre-purchase check for a pre-loved Suzuki too.
Protecting your asset with insurance
The cost of buying a new car is a substantial one, so it's important to protect your investment for those 'unexpected moments'.
As part of our on-going commitment to you, we offer a variety of insurance policies designed to protect you and your Suzuki. Should the unthinkable happen, these policies combine great cover with some unique features:
With Suzuki Insurance we offer a range of policies designed to protect you and your Suzuki, including:
Comprehensive Motor Vehicle Insurance
Mechanical Breakdown Insurance
Guaranteed Asset Protection
Payment Protection Insurance
Immediate drive away cover can be arranged through the Business Manager or vehicle finance specialist at your local Suzuki dealership and premiums can be included within your finance contract payments.
Car maintenance tips for a safe car
As a car owner you play an important role in ensuring your vehicle is in the safest condition it can be. Regular maintenance by experts, general care from yourselves, and driving responsibly go a long way in keeping you safe on the road and your car in tip-top shape. Should the unexpected happen, it also pays to have your car insured and roadside assistance just a phone-call away.
Here are some quick tips to keep your car in top safety condition:
Follow the regular service schedule in your owner's handbook.
Have your service carried out by authorised Suzuki dealer.

Pay attention to when icons appear on your instrument panel and refer to owner's manual or take your vehicle into an authorised service agent.

Regularly carry out your own

'love my car' check

, including tyres, wipers and oil
Making Kiwi drivers safer
In New Zealand, Suzuki looks beyond just vehicle technology to support safe driving on our roads. We are actively involved with a number of organisations and charities that offer driver training programmes focused on teaching Kiwis safe driving practices and improving our driving skills.
These include:
Here are also some helpful tips for when you are next driving on the road, and check out these driving tip videos from Ask Emma too.
Slow down – the slower you drive, the more time you have to respond to hazards.
Stay focused on driving – put away your phone or anything that distracts you for more than two seconds.
Don't drink and drive – consuming alcohol or other substances can impair your judgement and slow your reaction time.
Drive fresh – take plenty of stops, stay alert and make good decisions.
Make it click

– protect you and your passengers by wearing a correctly fitted safety belt or child restraint.