SMALL CARS
For Suzuki, small is not a size, it's a philosophy. 'Small' isn't about cutting back or taking things out, it's about fitting more in! It's a way of thinking that's in our DNA, and instructs everything we do. And that's where Suzuki's experience is unrivalled.
We haven't just jumped on the efficiency band-wagon, we've been living this philosophy since we began in 1909. We build cars people love, and cars that deliver exactly what people want.
We are constantly pushing materials, technology, design and engineering – to deliver more than you expect in every way. The result is a range of unique hatchbacks that offer comfort and style, performance and practicality, safety and fun – everything you want in a car, without compromise.
Click here to find out why a small car is right for you and enjoy choosing from our Suzuki range.
To find out more about Suzuki Swift's safety record, please click here.

Swift
Raise the safety, up the style and amp up the fun. It's the Suzuki Swift you love taken to the next level.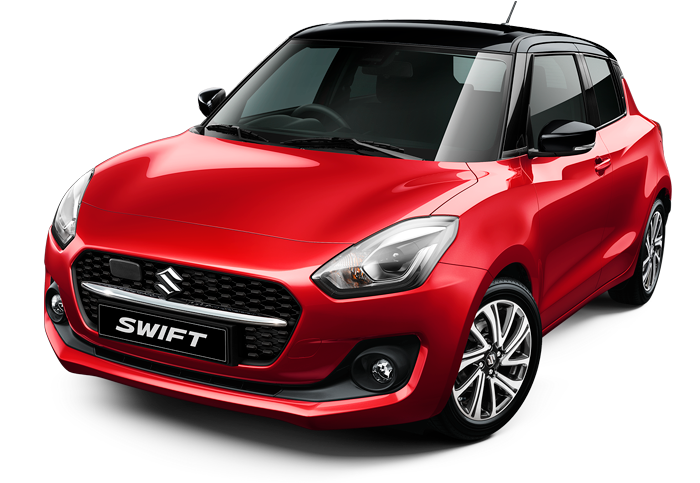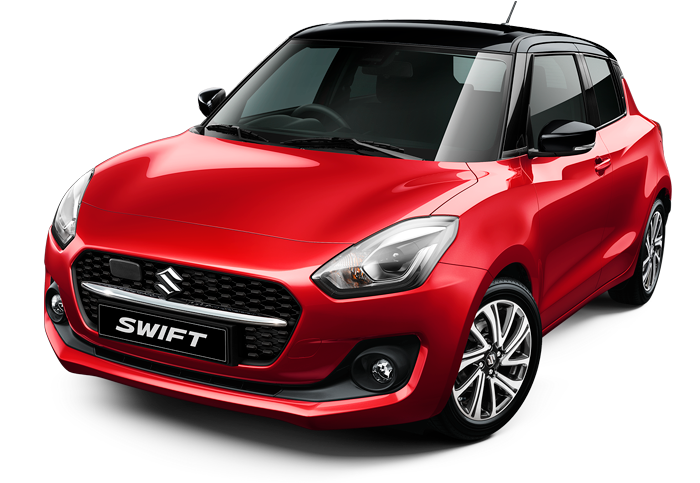 Swift Hybrid
Switch on the fun in the Suzuki Swift Hybrid and discover the cleaner, greener, swifter way to drive.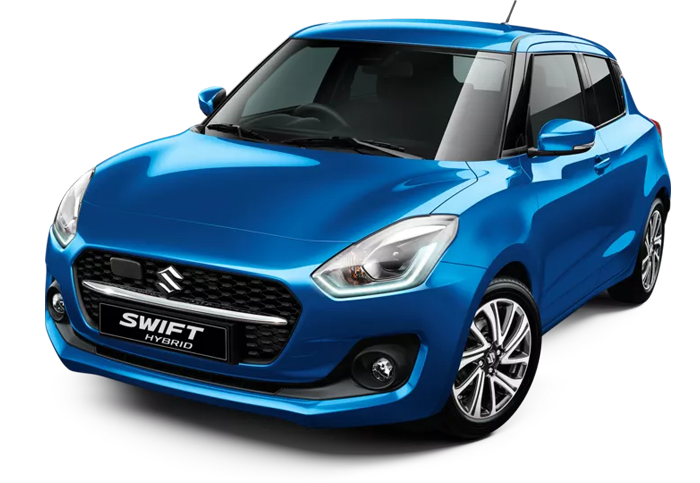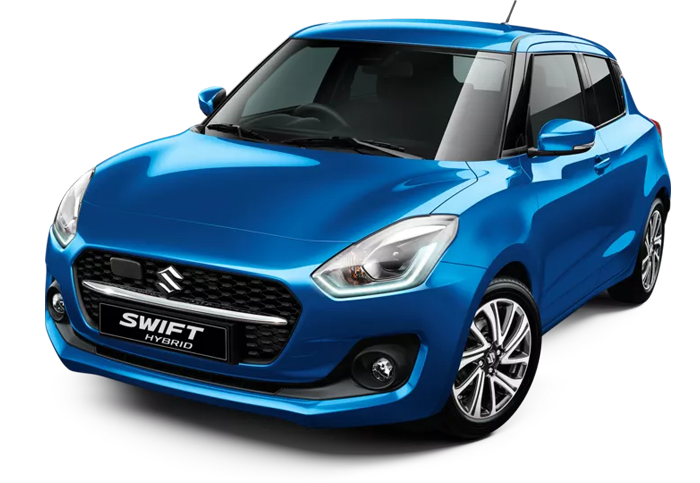 Swift Sport
Advanced safety tech, effortless power, and aerodynamic styling make the Suzuki Swift Sport a legendary masterpiece of motion.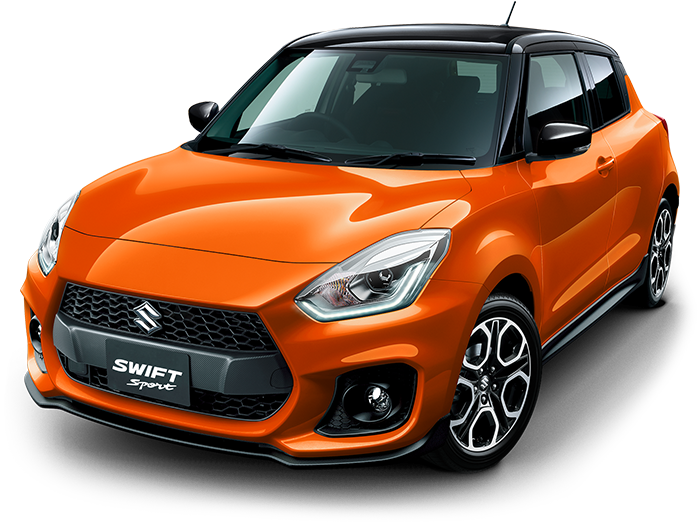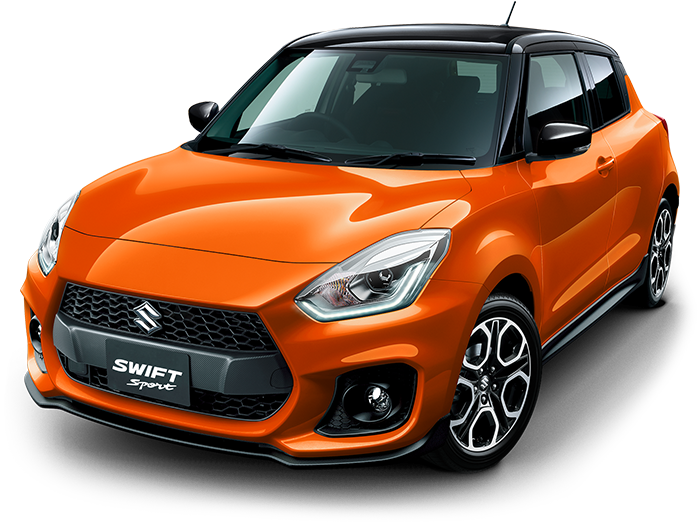 Why a small car is the ideal choice
There are plenty of practical reasons to buy a small car – and every year the argument gets more compelling. Of course there are the obvious benefits – low initial price and better fuel economy. But here are a few you might not have thought about.
Easy to handle
Being small, our cars are easier to manoeuver, especially on narrow streets and in downtown traffic. At slow speeds and in parking lots, they're easier to turn making it simple to get out of a tough spots. An upright driving position ensures the best possible visibility and makes getting in and out of the car a breeze.
Remarkably roomy
Small on the outside, doesn't have to mean small on the inside. Suzuki are experts when it comes to maximising internal space within a compact exterior. Tall roofs provide generous head room and a light, airy feel to the cabin. Cleverly designed rear seats can be folded down to give you the kind of space you would normally expect from a larger vehicle. And multiple stowage solutions give you plenty of room for baggage, groceries, sports equipment or kid's gear.
Less to clean, more room in the garage
Do you wash your car at home? Then you know that the bigger the car, the longer it takes to wash. With a length of 3.85 metres and a width of 1.695 metres, you'll be able to get your Swift shiny and clean in no time! Plus park your Suzuki comfortably in the garage with room to get out on both sides.
Safety first
Suzuki takes safety very seriously. Our small cars are fitted with a comprehensive package of active and passive safety technologies that ensure consistently high international safety ratings. Passive measures include up to seven SRS airbags, side impact beams, decoupling mechanisms for brake and clutch pedals, 3-point ELR seat belts and active front seat belt pretensioners. An Electronic Stability Program (ESP®) supplements stability by combining three major functions: ABS with EBD, traction control and stability control.
Smaller footprint
Our small cars are engineered to maximise fuel efficiency and minimise CO2 emissions. Being small, they require fewer resources to build and create less waste when their useful life is over. Plus Suzuki take great pride in using a high percentage of recyclable materials in the manufacture of our vehicles.
More affordable
Rather than being just a cheap alternative to larger cars, small cars have emerged as a smart, desirable choice of transportation. Overall, small cars require fewer materials, making them more affordable to purchase than larger vehicles.
Our Real Value price includes a 5 year Warranty and Roadside Assist package for total peace of mind. You also have the cost saving benefit of 12 month service intervals through our extensive network of nationwide dealerships.
Lower fuel consumption
Our small cars are lightweight and light on your pocket. Designed with smaller engines and lighter frames, small cars can achieve better fuel efficiency, saving you money at the pump. With fluctuating petrol prices, small cars are a better investment, especially if you commute to work every day.
A little goes a looooong way
Everyone should get to experience that new car feeling. Which is why Suzuki are 100% committed to making new car ownership a reality for all New Zealanders, giving the best quality, value and service every time. So, see your Suzuki dealer today and find out just how easy and enjoyable owning a new Suzuki can be.