< News
12 Aug 2020
Taupo looks forward to new showroom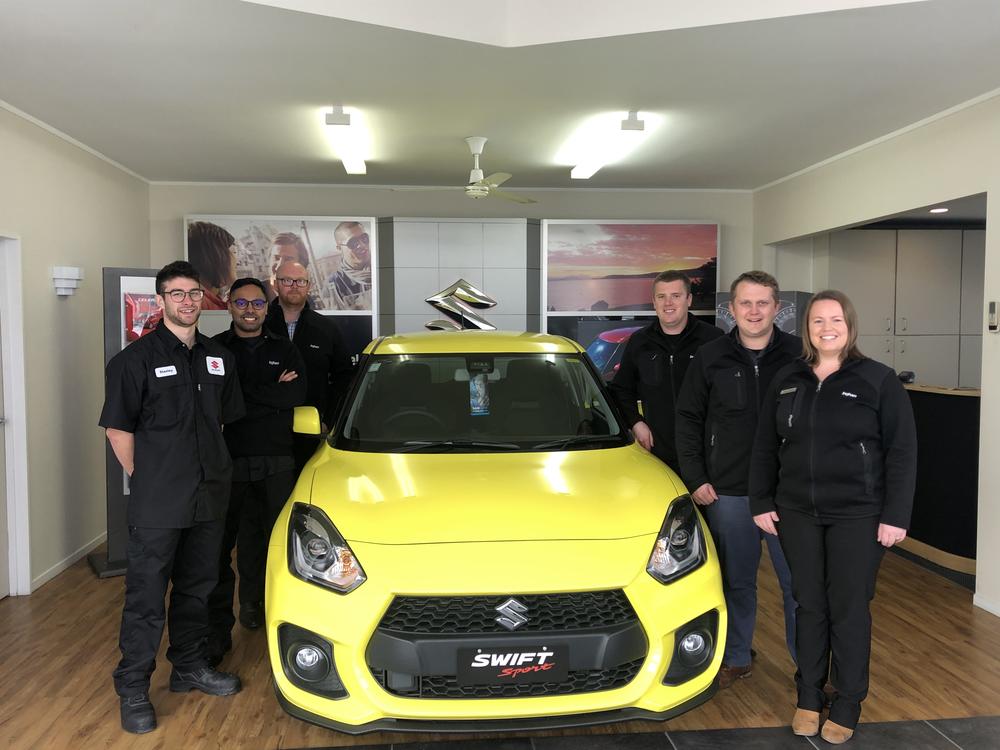 After taking over the Taupo Motor Group site, Ingham Suzuki has been busy. "We've come back from Covid and hit the ground running" says Dealer Principal Justin Wooding. "We currently have 6 staff who are all flat-out so we need to grow our team and expand."
A new state-of-the-art 6 car showroom will be built beside Ingham Taupo's current dealership offering sales, finance, service and parts. "We look forward to having everything under one roof again" says Justin. "Suzuki appeals to such a wide range of customers – from young people looking for a sporty first car, to older couples wanting a small, safe car for around town. Everyone loves the brand's value for money."
Ingham Suzuki Taupo prides itself on offering local customers a warm welcoming environment. "People can pop in, have a coffee and browse the latest models while they wait for their car to be serviced" says Justin. "I think what makes us different is we have down-to-earth staff, a young team who appreciate that buying a new car is a big deal.
People work hard for their money and it's a privilege that they choose to spend it with us."
Ingham plans to break ground in September this year and expect the new space will be completed around March 2021.