< News
13 Mar 2021
Motorworld Suzuki – big history, big future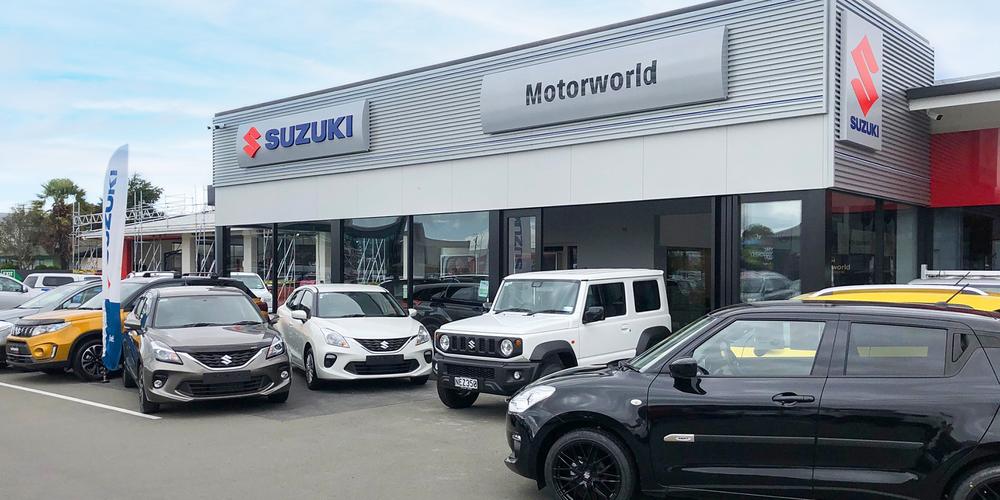 With roots stretching back to 1905, Motorworld is New Zealand's longest serving Suzuki dealer. The pair that set things in motion, Wintringham & Mitchell, built one of the first commercial premises on Blenheim's Queen Street and were the first to drive a car from Blenheim to the West Coast – quite a feat in 1910.
Over their 115 years there have been many changes, the most recent will make Motorworld Suzuki the largest and most advanced automotive service department in Marlborough. A huge renovation has increased their service capacity by 30%. Equipment has been upgraded and a carwash has been added, along with four showrooms, a new customer lounge and more parking.
"This was a major upgrade" says Jared Morris, Director of the Motorworld Group. "We had to build two new showrooms at each end of the dealership that connected to the two existing ones. We had different crews working around each other but throughout the 6 month build we remained open and worked through the noise and disruption."
Jared has high praise for his staff who were "nothing short of amazing" particularly David Schroder – a Motorworld team member who acted as project manager.
"If it wasn't for David I'm sure we'd still be going!" says Jared.
Motorworld Suzuki sell right across the Suzuki range. As Jared points out, "Marlborough is a diverse region and Suzuki covers all the bases. We're very exited to be opening new showrooms. Awesome people (head office and dealers) with awesome product makes for happy customers – that's Suzuki."