< News
31 Aug 2021
Gemma Lee and The Sunshine Chaser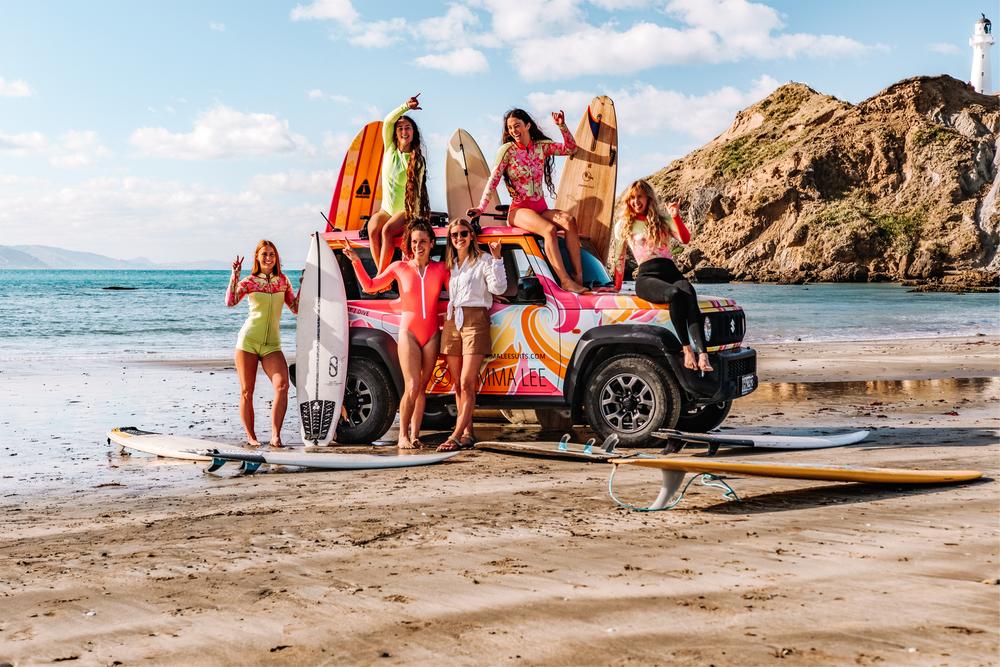 Our very own Kiwi designer and Brand Ambassador, Gemma Lee is back with fresh new branding, and a surf collection that is sure to keep it groovy out in baywatch.
After winning an international emerging designer award in 2018 fresh out of university, debuting on the runway at New Zealand Fashion Week, this year we saw Gemma Lee's fun and playful personality shine through in her all new branding across her website , and her new collection 'Sandy Cheeks'.
This collection is the complete package and a water baby's dream, with matching swimsuits and wetsuits that take you from sipping on sunshine beachside to dancing on the waves. They are all ethically made from eco-conscious materials in the bold, bright and playful style that is the staple of Gemma Lee. With fresh colours of citrus lime to corals from our blooming underwater garden, this collection is sure to be the surf kit that everyone will be obsessing over!
Head over to gemmaleeland.com to find the grooviest surf gear from full wetsuits, springsuits, wetsuit leggings, all the way to their matching swimwear collection.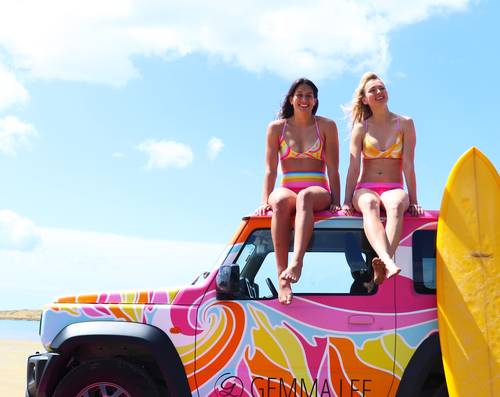 Also ready to catch some rays, Gemma's show-stopping Jimny now has its own Instagram page! Follow @TheSunshineChaser to see all their road trip updates and adventures!