Only Jimny
Who else can live up to the legend? Only Jimny.
No other compact 4x4 has the features, the heritage, or the experience. With its rigid ladder frame, high ground clearance and ALLGRIP PRO drive system, new Jimny stays true to its origins of offering uncompromising off-road ability. For nearly 50 years it has been carving out a reputation as one of the toughest, most tenacious off-roaders out there. And now the new Jimny continues the legend.
Due to its ongoing worldwide and New Zealand popularity, the Suzuki Jimny is available by placing a pre-order. Your Suzuki dealer can advise you of the expected lead time. If you would like to contact us please click here.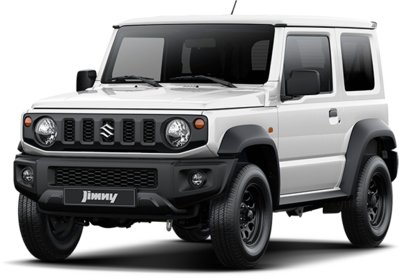 Jimny JX MANUAL
$27,990 +ORC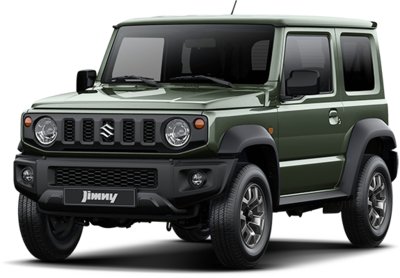 Jimny SIERRA MANUAL
$30,990 +ORC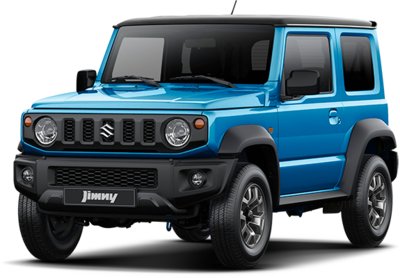 Jimny SIERRA MANUAL TWO TONE
$31,500 +ORC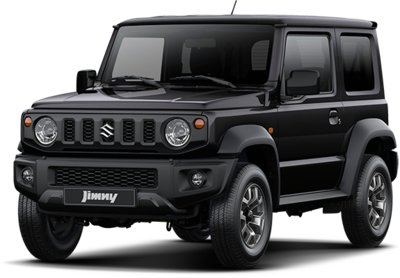 Jimny SIERRA AUTO
$32,500 +ORC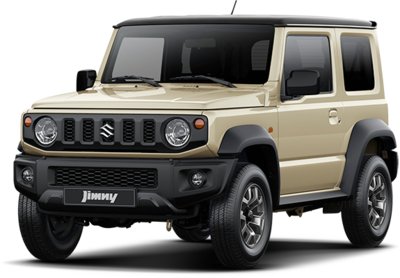 Jimny SIERRA AUTO TWO TONE
$32,990 +ORC
The Government's Clean Car Discount Programme is currently available for electric and plug-in hybrid vehicles. Whilst Suzuki's affordable range of vehicles do not qualify for a rebate at this time, rest assured each Suzuki has been designed with maximum fuel efficiency in mind. Suzuki offers the lowest average CO2 emissions of the top 10 manufacturers in New Zealand, making it a brand you should consider on your car buying journey.
Special Edition Jimny Safari
NO HOLDING BACK
Feel the wind in your hair and the rush of the wild on your next 4WD adventure with the special edition Jimny Safari. Order yours today.
Built tough, built reliable
Rigid ladder frame
A tough, no-flex chassis vital for serious off-road performance
4x4 with low range transfer gear
ALLGRIP PRO
2WD, 4WD, 4WD Lock
Practical and Comfortable
3-Link Coil Suspension
A smooth, safe ride – even off the beaten track
Capable in the extreme
There are key features that define a true off-road machine. The Jimny concentrates them into a compact package that's tough enough to take on the harshest conditions and most extreme environments New Zealand has to offer. Lightweight and seriously capable, the Jimny is equipped with Suzuki's ALLGRIP PRO system and a full ladder chassis allowing you to get into the heart of the wilderness.

Power to go anywhere
Push it, punish it, and take it to extremes. The Jimny has the agility, precision control, and power you need to get into the wildest places and back again safely. With dogged determination, tenacious torque, and shedloads of sheer grunt the Jimny is built so you can depend on it in any situation.
New 1.5L engine
5 speed manual
4 stage automatic
Hill hold control
Hill descent control
LSD traction control
Go safely and explore
Safety is important whether you're commuting in the city or slogging it out in the middle of nowhere. The Jimny offers the protection of 6 SRS airbags and the added confidence of ESP® (Electronic Stability Programme). There's also Suzuki Safety Support - a suite of preventative safety features designed to detect potential accidents and help avoid them.
The Jimny Sierra comes with a suite of advanced safety technology including:
Dual Sensor Brake Support
Lane departure warning
Weaving alert
High beam assist
*Please do not rely on the Advanced Forward Detection System. It is an aid only and the ability to detect obstacles, lanes and control the vehicle is limited. Always drive safely.
Purposeful. Practical. Professional.
The Jimny's interior is modern and comfortable with auto air conditioning, cruise control, and speed limiter. The dash includes a 7 inch infrared touchscreen and hands free calling designed to keep you focused on serious off-roading or the urban melee without distraction.
Ready to go
Be packed and ready for every possibility. The expansive rear floor and seatbacks are resin coated for easy cleaning and a rear power socket lets you use power tools and appliances convenient pockets and trays keep your smartphone, beverages, and personal items close at hand.
4WD capability, 2WD economy
No matter how much you enjoy going off road, your Jimny will spend at least some of its time on sealed roads. For this reason, the Jimny has a selectable 4x4 system. When the going isn't as tough, you can select 2WD for increased fuel economy. 1.5L 4 cylinder petrol engine.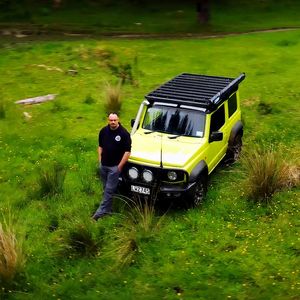 Andrew T, Paraparaumu
The other cars were cars, but this one is fun and you can't drive a Jimny without a smile on your face. It's just awesome.
Read more