< News
08 Feb 2018
New Team for Queenstown and Cromwell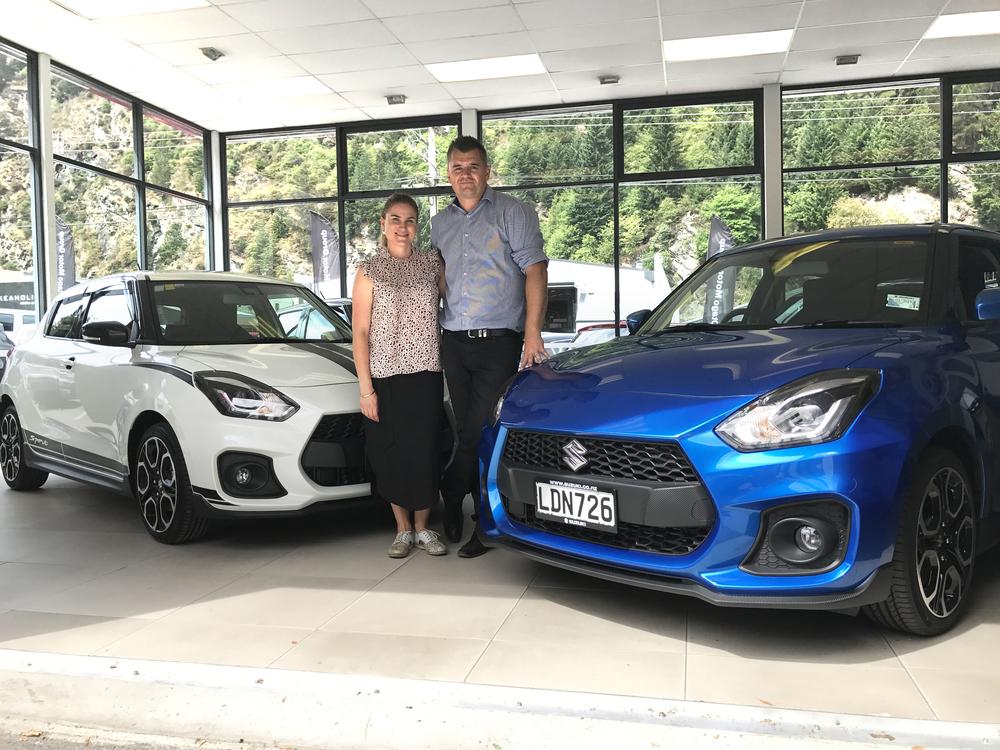 Husband and wife duo Scott and Emma Billman have taken over the Suzuki dealership in Queenstown and parts and service centre in Cromwell. They purchased the business last year from Winger Motors which had been operating in the region for just over three years.
Central Otago Motor Group, as it's now known, supports the entire region including Alexandra, Clyde, Wanaka, and Queenstown. They have the full Suzuki range available in Queenstown and provide servicing for Suzuki in both Queenstown and Cromwell. "Our team is young, yet experienced, friendly and will go out of their way to deliver the best customer service," says Emma.
Collectively the Billmans have 17 years' experience in the automotive industry. Previously Scott was National Sales and Marketing Manager for Hyundai New Zealand for 12 years. Emma also worked there for 5 years in corporate sales, company leasing and then sponsorship and events before moving to Coca-Cola Amatil. But Emma's an Invercargill girl. "So when the opportunity arose to purchase our own dealership and move 'home' [from Auckland] the choice was relatively easy," she says.
Scott is General Manager of the group while Emma works as Operations Manager and they're both very hands-on. You'll find one of them at each location almost every day. Suzuki is their new baby but they also have a wee 2½ year-old girl called Harper and a golden Labrador named Gus.