< News
04 Jan 2019
Dirt Bike Racer Groombridge Has Hunger For Tarmac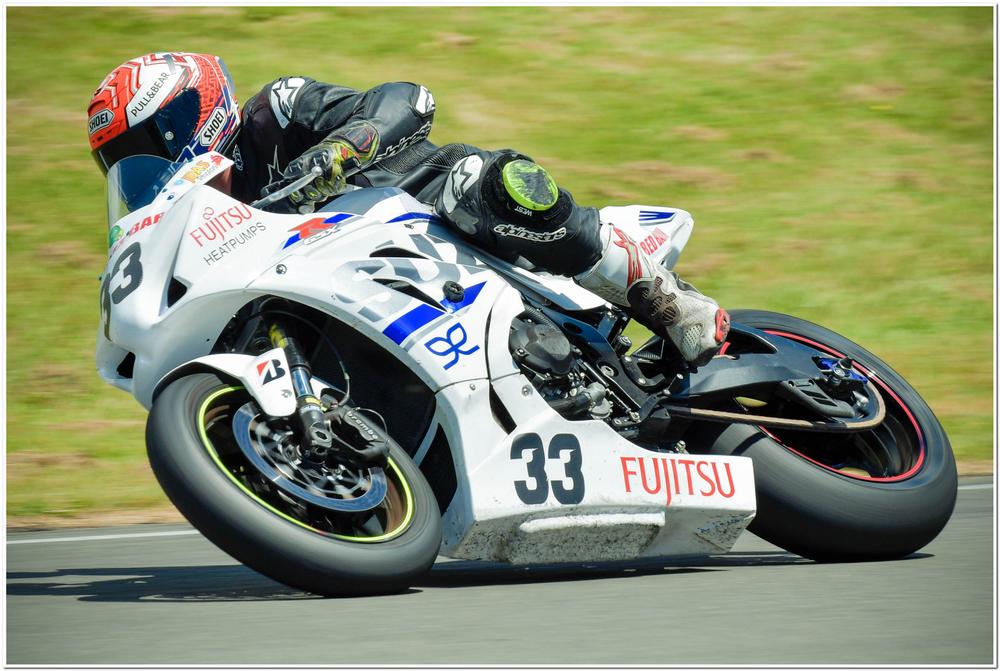 He's had a taste of the tarmac, in more ways than one, and dirt bike ace Brad Groombridge has discovered he really does now have an appetite for road-racing glory.
The Bay of Plenty man usually races either a Suzuki RM-Z250 or RM-Z450 bike and he has found plenty of success on those motorcycles over the past few years.
He is current national enduro and cross-country champion, not to mention that he's also a leading motocross racer, nationally ranked No.2 in the MX2 class, but the multi-talented dirt bike rider is always keen to seek out fresh challenges and so he decided to tackle the three-round pre-nationals Suzuki Series in December.
Despite a couple of small crashes, he still impressed with his road-racing debut, finishing fourth overall in the 19-rider Formula Sports class for the Suzuki Series.
The five-round 2019 New Zealand Superbike Championships kick off at Mike Pero Motorsport Park, at Ruapuna, Christchurch, this Saturday and Sunday, January 5-6, and the 28-year-old from Taupo will now be right in the thick of the action in the premier grade.
Groombridge will take a Fujitsu Suzuki GSX-R1000 into battle in the Superbike class, his first foray into the road-bike nationals taking him straight into the deep end of New Zealand's road-racing talent pool.
"Roadracing is something I've always wanted to do," said Groombridge.
"To finally be able to get that chance … phew, what an experience. I'll just see if I can continue to progress.
"I've definitely picked it up (racing road bikes) pretty quickly and it's becoming more natural to me. The different feeling for how the bike brakes and turns and body position and all of that is getting better and better each time I get on the track.
"My speed is just going to keep improving I think.
"I had previously only ridden a small road bike in the past, a Suzuki GN125, just to get my road licence. The jump up in power didn't give me a fright, but it was certainly a surprise. It is impressive how fast they are and how impressive they accelerate to get there. But, after a handful of laps, things start to kind of slow down in my mind and you get more comfortable.
"I've had a few moments where I have crashed a couple of times, but low-sides really, when the front end goes away. It's all about finding that grip level, finding that limit. It doesn't matter what bike I ride, it's all about pushing it to find out where that grip runs out when you're leaning the bike over I guess.
"I'll learn with experience and time on the bike. The next goal is to do the nationals. If I can be consistent and some of the other guys have bad luck, I might do okay," he laughed.
"There is no real expectation for me to perform. It's just a matter of getting out there and having some fun. We'll see where it takes me.
"I could quite happily make the career switch from dirt bikes to road bikes. It's a lot easier on the road bike, just having to push the bike back into the shed and do some repairs and not have to wash all the mud off. We'll see how I progress and, if my speed is there, maybe I'll end up doing both (dirt bike and road-bike competitions).
"I've still got time on my side. A lot of the top road-race guys are in their 30s."
Meanwhile, Suzuki's defending national superbike champion Sloan 'Choppa' Frost, from Wellington, can also trace his roots to the dirt bike scene.
The 37-year-old Frost has obviously already made the transition from dirt to road a spectacularly successful one and he'll be hoping to hold onto his crown, despite what Groombridge and the other superbike hopefuls – riders such as Taupo's Scotty Moir, Glen Eden's Daniel Mettam, Rangiora's Jake Lewis and Whakatane brothers Mitch and Damon Rees, for example – might do to foil him.
After this weekend's superbike nationals opener, the riders head straight to round two at Levels International Raceway, near Timaru, just one week later, on January 12-13.
The various other classes in the superbike nationals this year are: Supersport 600; Supersport 300; 250 Production; Superlite; 650 Pro Twin; 125 GP; Sidecars; GIXXER Cup 150.
2019 NZ Superbike Championships calendar:
Round 1 – January 5-6, Mike Pero Motorsport Park, Christchurch;
Round 2 – January 12-13, Levels International Raceway, Timaru;
Round 3 – March 2-3, Hampton Downs Motorsport Park, North Waikato, Mike Pero MotoFest;
Round 4 – March 30-31, Circuit Chris Amon, Manfeild;
Round 5 – April 5-7, Bruce McLaren Motorsport Park, Taupo.
Words and photo by Andy McGechan, BikesportNZ.com