< News
11 Dec 2018
Dirt Bike Hero Groombridge Debuts On A Superbike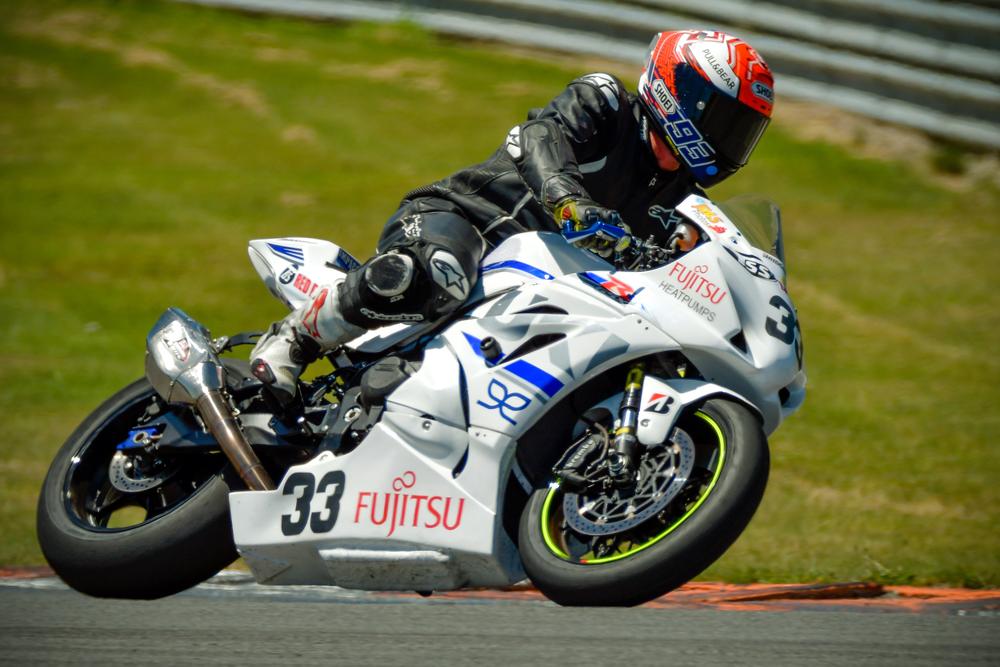 Bay of Plenty's Brad Groombridge loves the power of his Suzuki motorcycles, but he discovered there was a whole new level of bravery required when he made his debut at the weekend on a 1000cc superbike.
More accustomed to racing his Suzuki RM-Z450 or Suzuki RM-Z250 dirt bikes in motocross, enduro and cross-country events, his main focus at the weekend was in actually avoiding any encounters with the dirt and staying on top of a Suzuki GSX-R1000 superbike.
The reigning New Zealand enduro and cross-country champion, who is also ranked No.2 in the national MX2 motocross class, jumped at the chance to try a differing motorcycling code at the weekend as the popular three-round Suzuki Series kicked off at Taupo's Bruce McLaren Motorsport Park.
With backing from Suzuki New Zealand, Groombridge and his Kea Trailers Race Team-mate Seton Head, from Cambridge, rolled into the pits at Taupo with just one aim in mind, to learn as much as they could about racing on tarmac.
Groombridge took the GSX-R1000 to race in the Formula Sport class and Head climbed on board a Suzuki GSX150F to make his road-racing debut in the fledgling GIXXER Cup competition.
The 28-year-old Groombridge finished second and eighth in his two outings, behind experienced road-racers Brendon Coad and Steve Bridge, and this was good enough for Groombridge to end up third overall on the day, a podium finish on his road-racing debut probably better than he could have dreamed of.
"I received a call about a week ago from (Suzuki's national superbike champion Sloan Frost and he said he had a spare bike for me if I wanted to give it a go on a superbike. Went down to Wellington on Thursday (just last week) to pick the bike up and I managed to have a ride on a 'bucket' bike at a local kart track for about 40 minutes, so that was my first road-bike experience.
"I have ridden a road bike up and down the road before, but no significant distance. The transition went pretty well and my track times were pretty good, straight off the bat.
"It was a learning experience trying to find my braking markers at 260kmph and not using any rear brakes ... it's all front brake really. There were a few different things I had to figure out.
"The first few times at full throttle down the main straight were a bit scary, but then I got used to the speed and I was okay.
"I did have one 'off', when I low-sided the bike and slid into the 'kitty litter', but it was nothing too major." smiled Groombridge, who works as a locksmith in Taupo.
"I am committing to doing the whole Suzuki Series and also now will do the 2019 New Zealand Superbike Championships too. None of the dates clash with my enduro, motocross or cross-country events, so I'm free to race the superbike."
The GIXXER Cup class is a relatively new competition, hatched last year, and reserved for riders aged between 14 and 21 and all on board identical 150cc Suzuki GSX150F model bikes, but the 17-year-old Head was soon on the pace, settling in the end for 10th overall in the 17-rider field.
The riders now head to Manfeild (on the outskirts of Feilding) for round two of the Suzuki Series this coming weekend. The series wraps up with the riders tackling the world-famous Cemetery Circuit in Whanganui on Boxing Day.
After that it will be the five-round 2019 New Zealand Superbike Championships that will command their focus, the series kicking off at Mike Pero Motorsport Park, Christchurch, on January 5-6.
Words and photo by Andy McGechan, BikesportNZ.com