< News
30 Sep 2015
Celerio makes getting around a breeze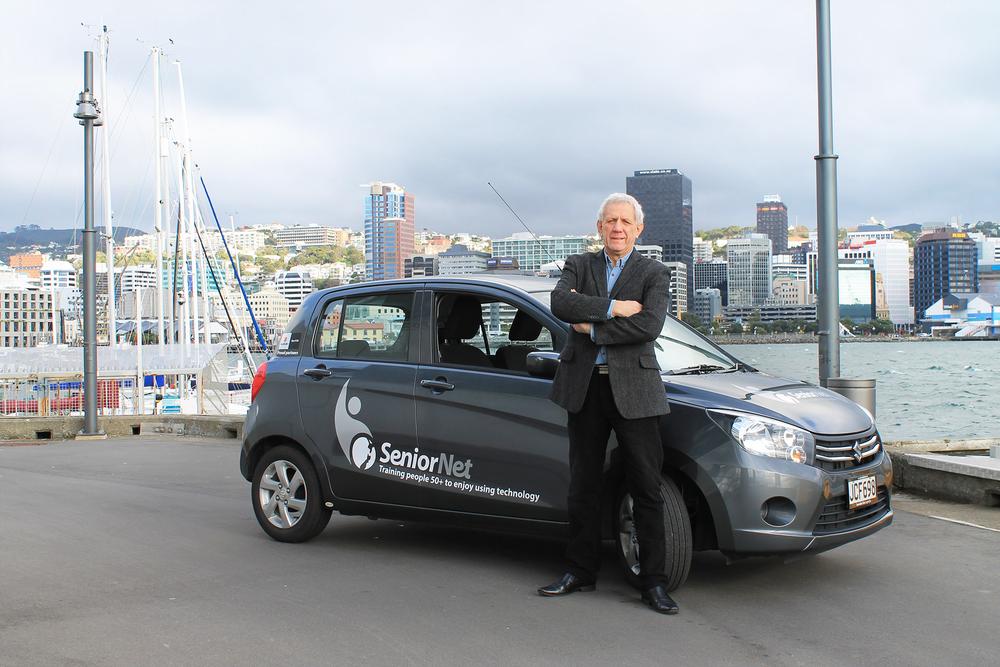 As SeniorNet Executive Officer, Grant Sidaway's job means a fair bit of driving. Sometimes it's lots of short trips, sometimes it's a couple of long trips, but either way, he's in and out of the car dozens of times a day.
According to Grant, the Celerio makes all this getting in and out a lot easier. Its extra height, upright seating position and large cabin space means less stooping and bending. It also offers a better view of the road and everything around the car when you're driving.
"The Celerio is perfect for older people who sometimes have trouble getting in and out of lower cars. It's manoeuvrable round town, easy to drive on the open road, and its extra height helps with visibility", says Grant.
The Celerio is often referred to as an 'extra large small car' because it has the fuel-efficiency of an Alto but the roomy interior space of a Splash. Loaded with Suzuki small car know-how, it's safe too with ABS, ESP and six airbags. Celerio is priced from $15,990 plus on road costs.